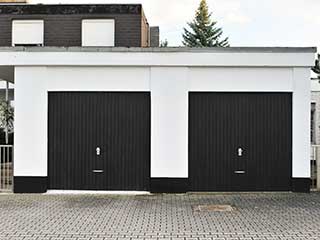 Adding a door to your garage is the best way to protect your car and other stored belongings. In fact, your garage door also adds security to the entire house. It also contributes to the property's curb appeal. That means it can add to its monetary value. That's why it's important to invest in something durable and beautiful. Automatic overhead garage doors offer the most security and convenience. Getting brand new garage doors installed might sound like a big deal, but with you've got nearby professionals to consult with for free. Garage Door Repair Daly City offers inexpensive and reliable installation services and provides free estimates as well. Our technicians can help you decide exactly what components are best for you, and install the perfect custom garage door assembly for your home.
What Kind Of Garage Door?
A frequent question is "which garage door is the best?" The answer is always the same: it depends on the circumstances. Different garage door types confer different advantages and suffer different drawbacks. Different homeowners prefer different things. Worried about break-ins or accidents? Heavy steel or wood garage doors will suit you best. If you want a low maintenance garage door that resists water and temperature damage, aluminum or polymer doors might be better. Of course, the heavy option will probably cost more and needs a more powerful opener. The lightweight option won't resist physical damage as well.
Garage Door Designs
The style of panels you get for your garage door is also a matter of preference. Door-width rectangular panels are stronger, but harder to repair or replace if damaged. Some garage door manufacturers also produce multi-layered doors that include two or more of these materials. Garage Door Repair Daly City carries the products made by Clopay, Amarr, Raynor, and many others. You can schedule a free estimate to have an expert come to you to explain the pros and cons of each model.
Garage Door Installation
If your garage doesn't have a pair of overhead door tracks installed, our team will start by attaching some. After assembling your chosen model or custom assembly of garage doors, our technicians will lower the rollers down onto the tracks and install the springs, lift cables, and opener. Installation is a job for experts only! Learning how to install garage door springs alone is a difficult task and one that can result in serious injury if done improperly. Watch us work, and you can learn how to take better care of your system going forward.
Choosing And Installing An Opener
Which garage door opener is the best is, once again, a question for each individual homeowner. Before picking a model and scheduling a garage door opener installation appointment, let our experts counsel you on the best options for you. If you want something affordable and user-friendly, a chain-drive opener should do it. Screw drives are low maintenance, but their noisiness makes them better for detached garages or daytime use. Belt drives are quiet and powerful, but expensive and high maintenance. The new wall-mounted units are compact and quiet. Installing your choice model includes the garage door opener brackets to hold it in place, and the remote control and sensor programming.
Getting The Most From Your Door
Even cheap garage door installation like ours can end up costing you much more if you don't take proper care of the new door. You should have a professional come over to tune your garage door up at least once a year, and ideally every six months. New garage door spring installation and repair is required every five to ten years, and frequent oiling will make your opener, cables, and rollers last much longer as well. Our team will teach you how to avoid putting your garage door under undue stress, and how to watch and listen for warning signs.
The Nearest Source For New Garage Doors
Why settle for anything less than the best garage doors for your lifestyle and location at the lowest prices? You shouldn't settle, that's the answer. Of course, that doesn't mean paying outrages prices. Not with the reliable and cheap garage doors we can offer you. Get a free quote and see why so many homeowners near the local area turn to Garage Door Repair Daly City for help.