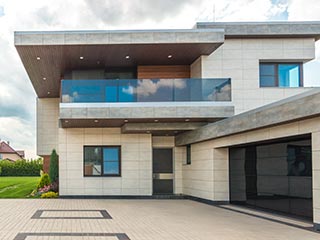 Our company has been helping local homeowners with their automatic garage doors for a very long time. Over the years, we've accumulated a great wealth of knowledge and experience, which nowadays translate into expert skills. If you need any type of service, our professional technicians can help. There's a reason we've become known all over California, and it's not because of our pretty smile. Well, maybe a little bit because of that.
Professionals At Every Aspect
Not only will our technicians be able to offer you an effective solution to various garage door problems, we will also be able to help you install a new door and even a new opener. We always come fully prepared to handle anything, so even if we discover new problems while we're working, we will be able to take care of them too.
Top Quality Products
The different collection of doors and the various opener models that we have to offer you will give you a wide range of options to choose from. You won't have to make that decision alone, of course. Our experts will be there to advise you, and we'll make sure you take every important factor into consideration, from the available backroom and headroom in your garage to the local weather conditions in your area.
A Service For Everyone
We can repair every electrical or mechanical problem that may come to affect the performance of your system. From situations like a door that got off track to a broken spring and a none-responsive opener. You can rest assured that there's nothing our specialists can't handle.
Don't Hesitate to Call
Our experts at Garage Door Repair Daly City are ready and waiting for your call. Regardless of what type of task you need us to do or what problem you're trying to handle, you can count on us to take care of everything. Call us today.
We're Always At Your Service!
Emergency Services Available
Professional Repair Technicians